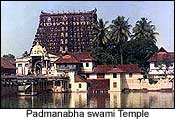 Trivandrum (Thiruvananthapuram) is the Capital of the State of Kerala known the world over as "Gods Own Country". Kerala is located on the southernmost tip of the Indian Union with the Arabian Sea on the West and the Western Ghats towering 500 - 2700 meters on the East.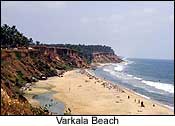 The State has an intricate network of innumerable lagoons, lakes, canals and estuaries and the deltas of forty four rivers that flow to the Arabian Sea. Over 900 kms of this labyrinthine water world is navigable.
The mid-lands are rich with Cashew, Rubber, Coconut, Bananas, Rice and Sugarcane and the highlands abound with tea, coffee and spice plantations besides the thick forests harbouring a wide variety of flora and fauna. Despite the diversity of terrain, the State provides a moderate and balanced climate throughout the year.
The city of Trivandrum offers the entire diversity well within a distance of about a hundred kilometres.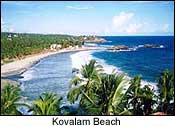 The internationally famous beach destination KOVALAM is just 16 km away from Trivandrum city.
The idyllic hill resort PONMUDI is just 75 kms away at an altitude of 915 meters above sea level offering a picturesque sight of surrounding hills and a cool environs. The approach to the hill station is through pristine forests, making your journey an enjoyable experience.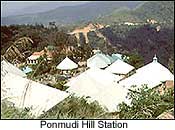 There are a number of other interesting destinations in around Trivandrum.
This land with a fascinating folklore, offers a lot to choose from - fairs and festivals, myths and mythologies, arts and crafts, culture and traditions - thus making it a most sought after destination of every tourist for all seasons and for all reasons.